Sat, 04/09/2011 -

12:30

-

14:00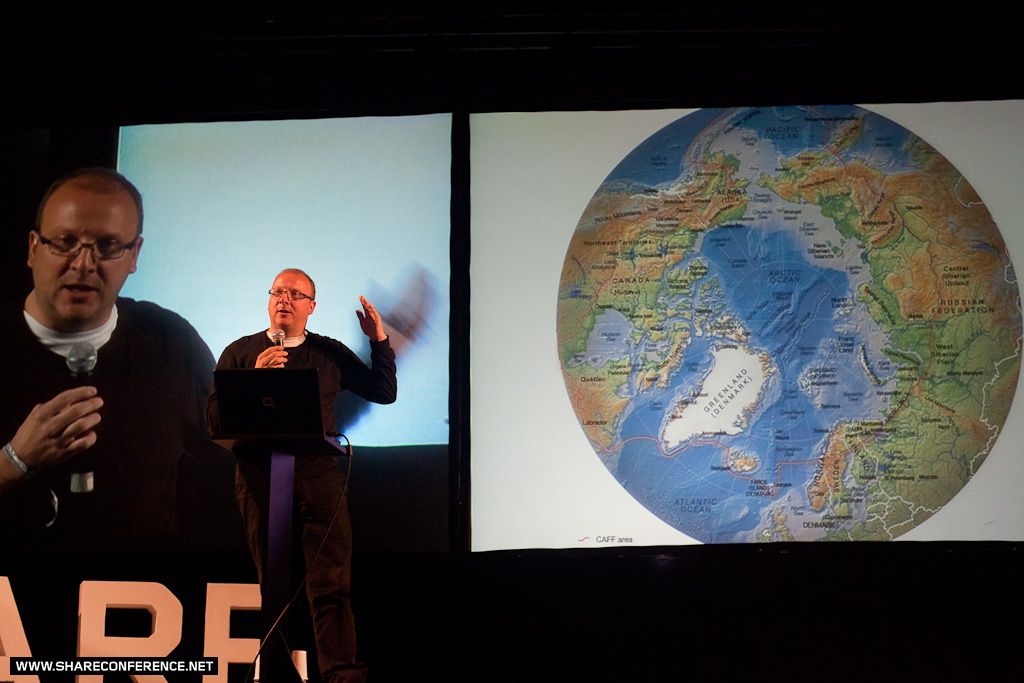 Marko Peljhan has presented API at the SHARE CONFERENCE in Belgrade on April 9, an event devoted to new media, music and activism in new social contexts. The title of the presentation was:
AUTONOMY THROUGH TECHNOLOGY – THE UNMANNED ARCTIC PERSPECTIVES AND OTHER TACTICAL MANEUVERS
The lecture presented current research and engagement in the Arctic in the framework of the Arctic Perspective Initiative (API), with the specific focus on the use of unmanned aerial systems, mobile sensors and other on-the land mapping and sensing technologies by artists, hunters, scientists, tactical media workers and cartographers.
Conceptual decisions behind the current API projects and their future paths were traced in the presentation.